Sausage Spinach Bread – Spicy Southern Kitchen
Sausage Spinach Bread- frozen bread dough is stuffed with spicy sausage, spinach and cheese and baked until golden and crispy.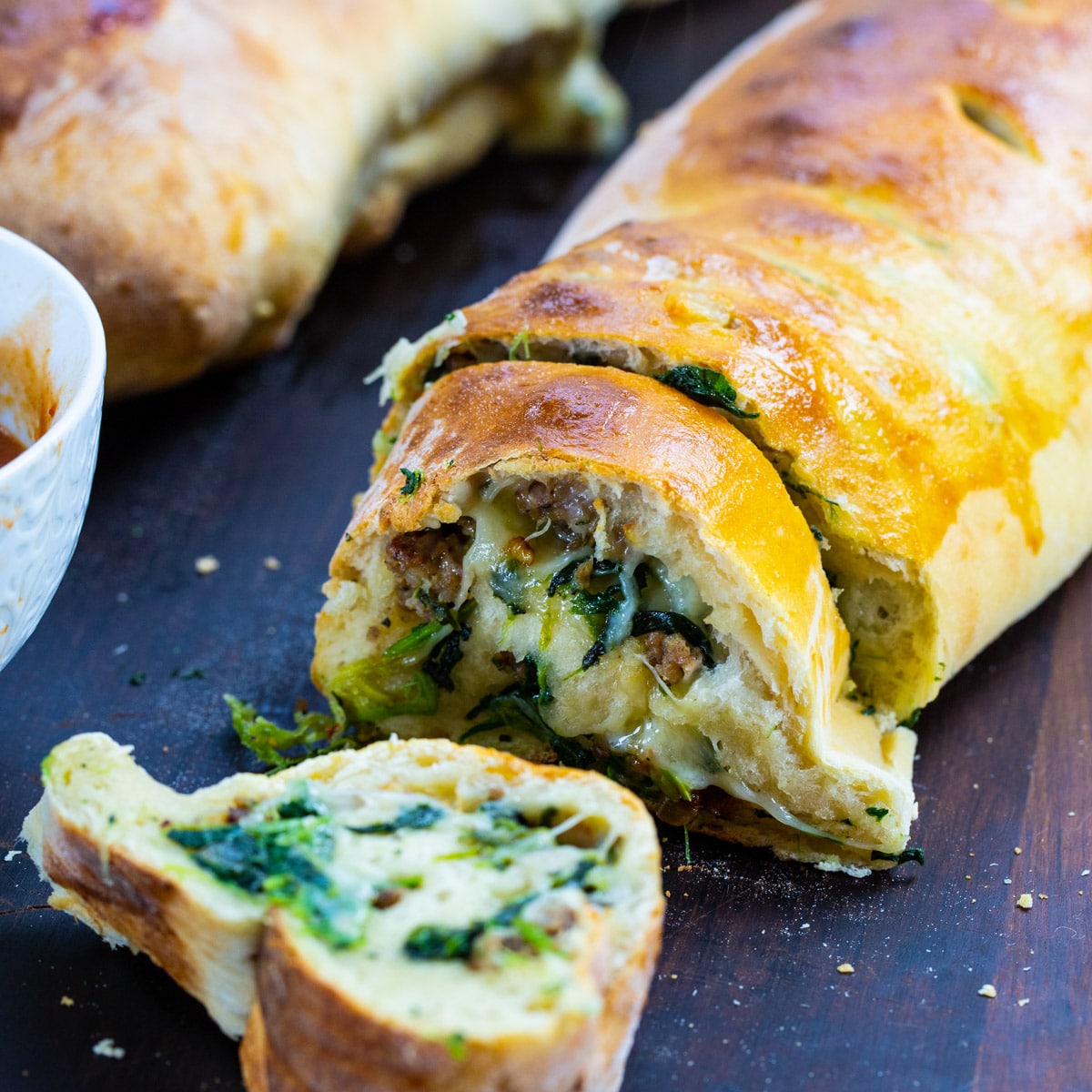 Such a fantastic party appetizer.
The bread cooks up wonderfully crispy and a little chewy so it tastes very much like a stromboli.
What Kind Of Sausage?
I use breakfast sausage (the kind in a tube) for this recipe, but you could use Italian sausage instead. I like to use spicy, but you can use regular.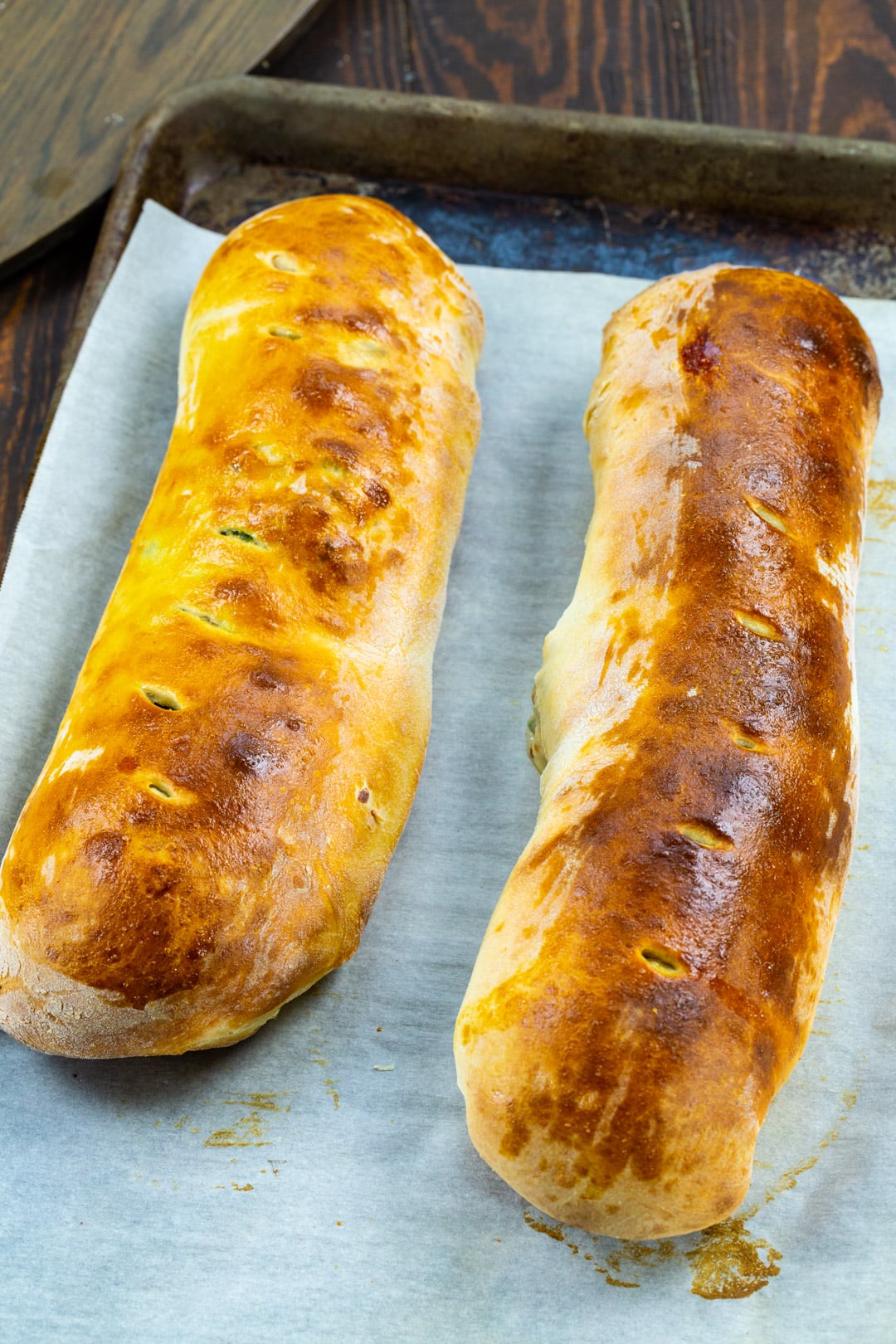 Type Of Dough
I use Bridgford Ready-Dough. It contains 2 frozen loaves in a package. You will need to thaw the dough before using. Follow the instructions for this on the package. It doesn't take too terribly long to thaw at room temperature or you can place it in the refrigerator a day in advance.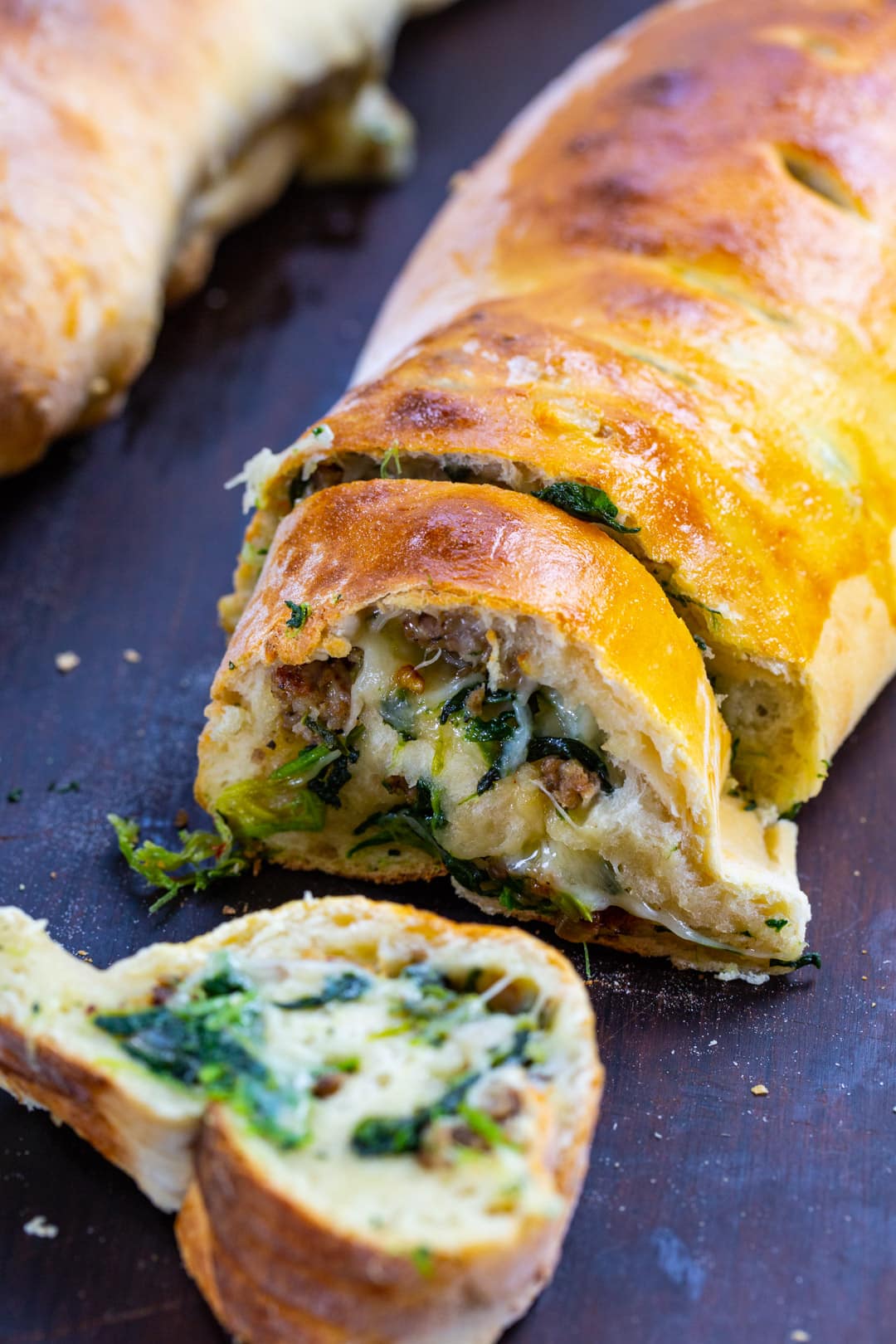 Cut The Recipe In Half
If you just want one loaf of bread, cut the filling amount in half.
Sausage Spinach Bread Recipe Tip
Be sure to squeeze all the water out of the spinach so the bread doesn't get soggy.
This bread tastes great on its own but you can also dip it in marinara sauce or pizza sauce.
Can be served as a party food or goes great with a salad as a main meal.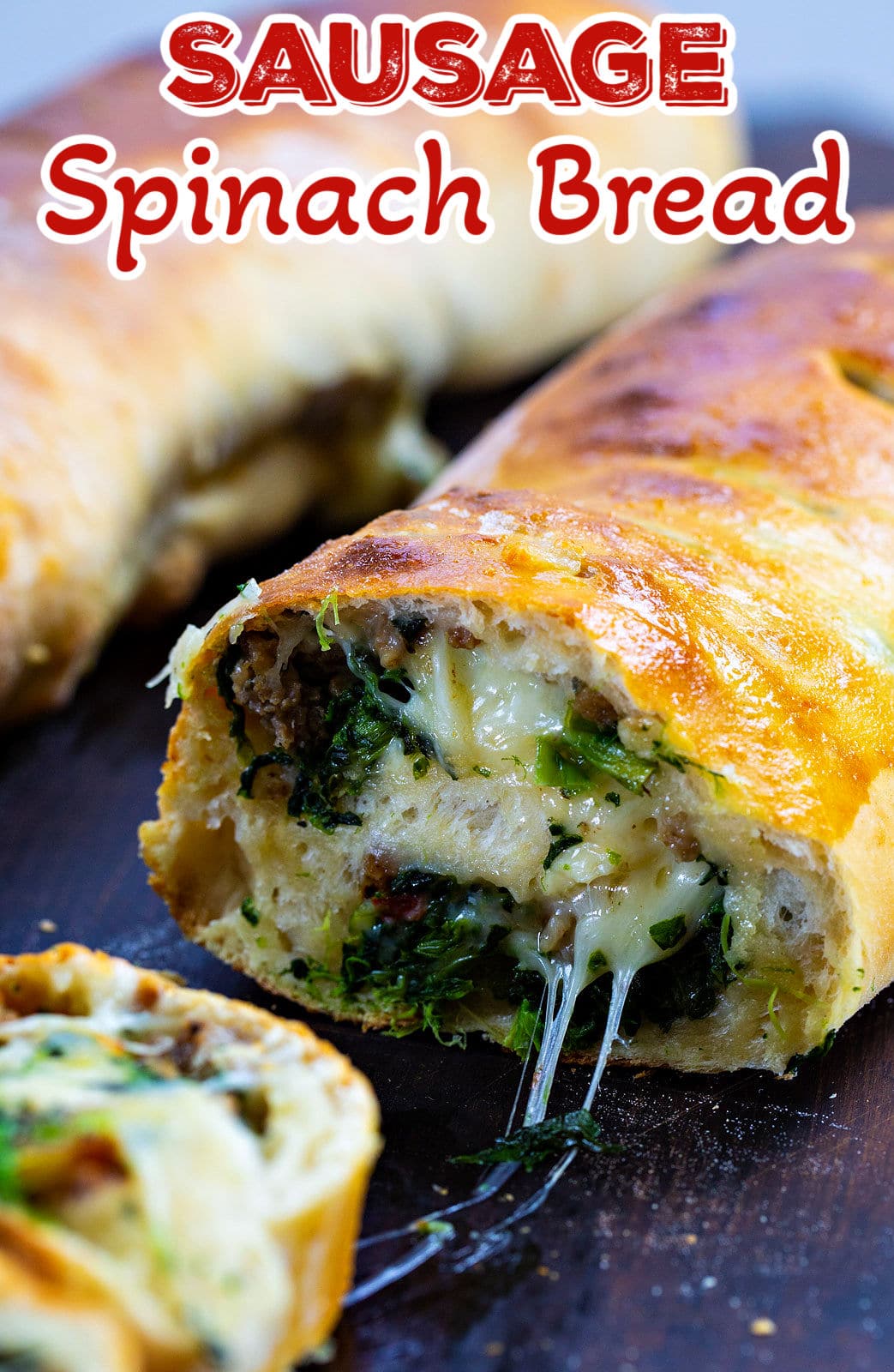 More Amazing Bread Recipes
Preheat oven to 375 degrees and line a baking sheet with parchment paper.

Place sausage in a nonstick skillet over medium-high heat. Break it apart with a wooden spoon and then add onion.

Cook until no more pink in the sausage and the onion is soft.

Stir in Italian seasoning and garlic powder.

Remove from heat and stir in spinach.

Roll each piece of bread dough into a 9×13-inch rectangle.

Spread half the sausage mixture across each piece of dough.

Sprinkle the mozzarella and parmesan cheese on top.

Roll each one up jellyroll-style. Pinch and tuck under the dough on the ends to seal. Place seam side down on the prepared baking sheet.

Use a knife to cut about 6 small slits in the top of each one. Brush the dough with egg.

Bake for 25 to 30 minutes or until browned. Serve hot.
Want to Save This Recipe?