Things to do: Restaurant weeks begin | Features
Now that restaurants in Pennsylvania are allowed to open at 50% capacity for indoor dining, eateries in the Lehigh Valley are celebrating with winter restaurant week events.
Hellertown-Lower Saucon Winter Restaurant Week runs through Saturday and highlights a special that best suits the restaurant during these times. That can include specials such as a "set-price" or "prix fixe" menu, takeout menu, gift card deal, or discounts.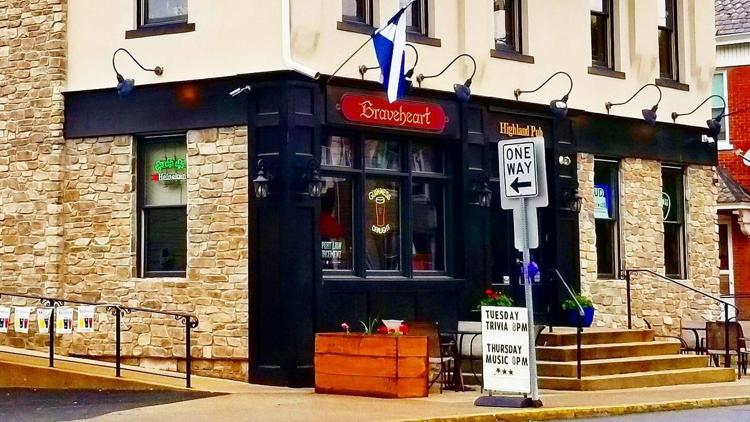 Participating restaurants are Beer Mussels Bar & Grille, 1214 Main Street, Hellertown; Black River Farms, 2472 Black River Road, Lower Saucon Township; Braveheart Highland Pub, 430 Main Street, Hellertown; DiMaio's Family Ristorante & Pizzeria, 27 Main Street, Hellertown; Drip-The Flavor Lab, 1310 Main Street, Hellertown; Ella's Ristorante & Pizzeria, 639 Main Street, Hellertown; Hellertown Bakery, 612 Main Street, Hellertown; Hellertown Chef Meals LLC (CHEFstreet kitchen), 154 Northampton Street, Easton; Hellertown Crossroads Hotel, 1443 Main Street, Hellertown; Local Mama Catering, 424 Center Street, Bethlehem; Lost Tavern Brewing, 782 Main Street, Hellertown; McDonald's of Hellertown, 14 Main Street, Hellertown; Roma Pizza, 702 Main Street, Hellertown; The Springtown Inn, 3258 Main Street, Springfield Township, Bucks County; Vassi's Drive-In, 1666 Main Street, Hellertown; Wings on Main, 605 Main Street, Hellertown; and Yianni's Taverna, 3760 Old Philadelphia Pike, Lower Saucon Township.
Reservations are required to get specials.
***
In south Bethlehem, enjoy an international culinary experience through Sunday with SouthSide Arts District Winter Restaurant Week. Featuring 20 restaurants and bars, the event showcases specialty menus, discounts and more. Cuisines are from the far east of Asia, the deep heart of Italy, to the southern borders of Mexico.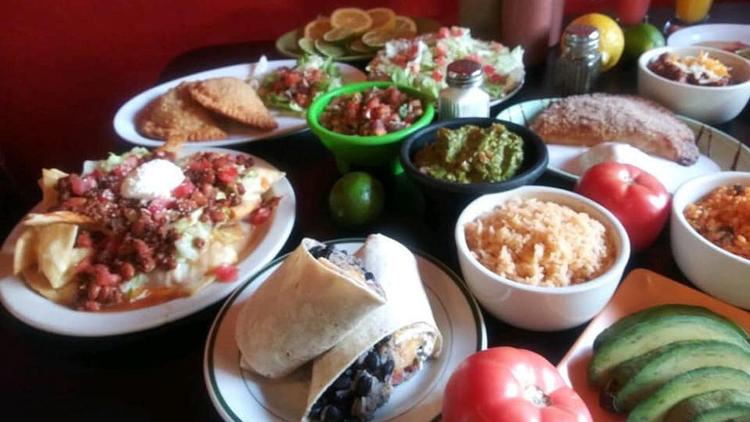 Restaurants are Bonn Place Brewing Company, 310 Taylor Street; Café the Lodge, 427 East Fourth Street; Christmas City Cluckery, 101 Founders Way; The Colony Meadery, 211 East Third Street; Deja Brew Coffeehouse & Deli, 101 East Fourth Street; Dinky's Ice Cream Parlor & Grill, 312 East Third Street, Suite 102; El Jefe's Taqueria, 506 East Third Street; The Flying V Poutinerie, 201 East Third St.; General Zapata, 15 East Fourth Street; Hi Pot Bethlehem, 312 East Third St.; Jenny's Kuali, 102 East Fourth Street; Molinari's, 322 East Third Street; Molly's Irish Grille & Sports Pub, 4 East Fourth Street; Playa Bowls, 310 East Third Street; Randy's Pizzeria, 201 Mechanic Street; Roasted, 22 West Fourth Street; Social Still, 530 East Third Street; Sotto Santi Pizzeria & Pub, 10 West Fourth Street; Tulum, 17 West Morton Street; and ZEST bar+grille, 306 South New Street.
***
Easton Restaurant Week runs Jan. 24-30. Experience Easton's diverse dining scene and make a reservation to dine inside or outside, or take advantage of the deals via curbside pickup.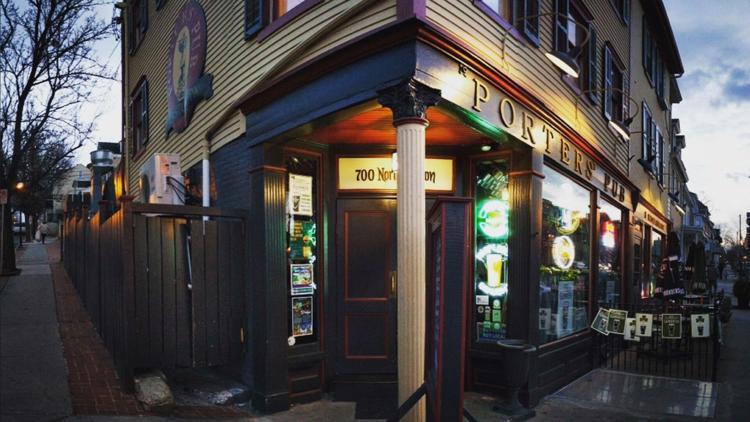 Participating restaurants are 3rd & Ferry Fish Market, 56 South Third Street; Ocean, 235 Ferry Street; Sette Luna Tuscan Trattoria, 219 Ferry Street; River Grille, 243 Northampton Street; The Bayou Easton, 64 Centre Square; Maxim's 22, 322 Northampton Street; Mesa Modern Mexican, 42 South Third Street; Porters' Pub, 700 Northampton Street; Marblehead Chowder House, 4101 William Penn Highway, Palmer Township; Two Rivers Brewing, 542 Northampton Street; Black & Blue, 683 Walnut Street; Stoke Coal Fire Pizza, 1 Lehns Court; The Iron Mule, 831 South Delaware Drive, Williams Township; Colonial Pizza & Spaghetti House, 136-138 Spring Garden Street; Ciao Sandwich Shoppe, 12 North Third Street; Antonio's Pizzeria & Restaurant, 114 South Third Street; Billy's Downtown Diner, 123 South Third Street; Green Vida, 1800 Sullivan Trail, Forks Township; Weyerbacher, 905 Line Street; and Seipsville Restaurant and Pub, 2912 Old Nazareth Road, Palmer Township.
Rembrandt at Allentown Art Museum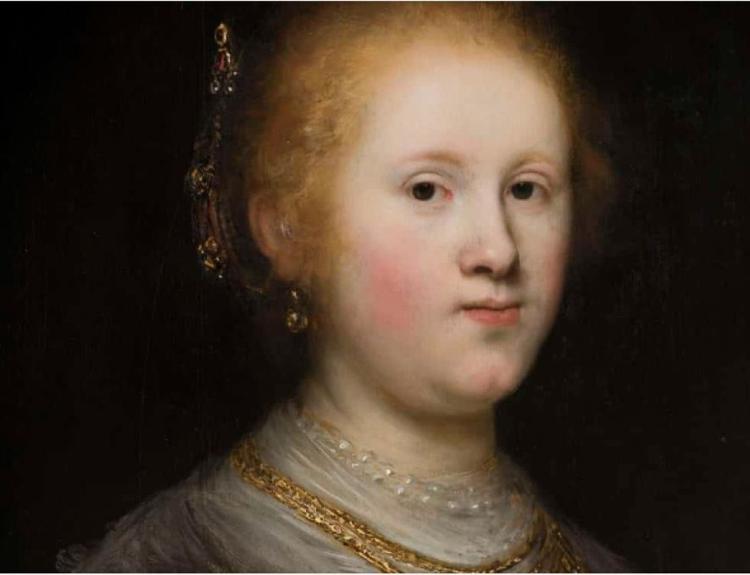 When the Allentown Art Museum's 1632 painting "Portrait of a Young Woman" was sent out for routine conservation in 2018, the conservators made an exciting discovery. The painting had previously been attributed to Rembrandt's studio, but not necessarily to the master himself. During cleaning, the conservators found reason to reconsider and attribute it to Rembrandt.
In the exhibition "Rembrandt Revealed," opening Jan. 24, the museum will be celebrating the return of this important work to the galleries and will illuminate how conservation science has helped people better understand the painting and its authorship.
Through a close focus on "Portrait of a Young Woman," the exhibition will offer a deep dive into the conservation process, with a step-by-step understanding of decisions and discoveries. It will also explore the complexities and uncertainties of the attribution process and invite the public to participate in that conversation.
The exhibition continues through May 2. Hours are 11 a.m. to 4 p.m. Fridays, Saturdays and Sundays.
Tickets are $12 for adults; $10 for seniors and students and free for children ages 5 and under.
The museum is at 31 North Fifth Street in Allentown.
Juried art show in Boyertown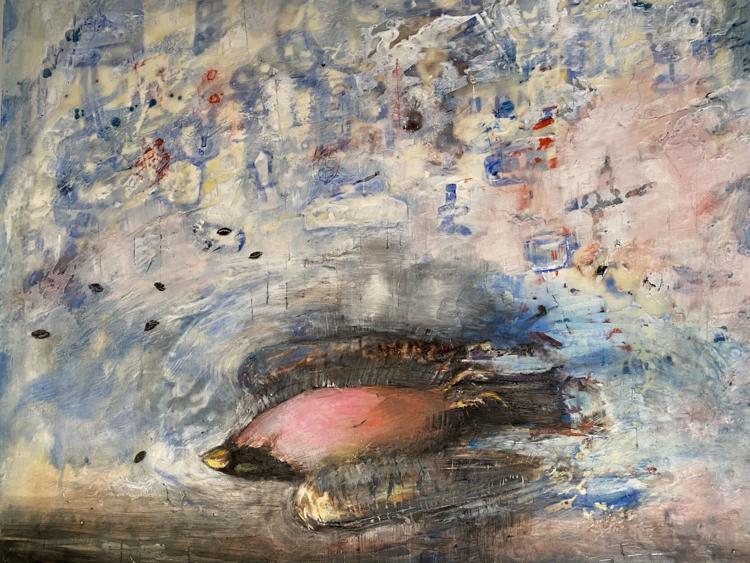 Studio B Fine Art Gallery, 39A East Philadelphia Avenue in Boyertown, will open a juried fine art exhibit in all media on Friday. It's called "New Day/New World."
"We are looking forward to a new year, new opportunities with fresh perspectives and priorities," said Susan Biebuyck, the gallery's director. "The theme is open and designed to provoke an open discussion about art and its expressions on our planet, home, life, health, politics, race, religion, the environment, gender, diet, industry, landscape… actually anything that showcases what has inspired our artists in the last four years."
The juror for the exhibit is Marilyn Fox, a fine artist who has served as gallery director and arts administrator at Penn State Berks for 20 years. As the COVID-19 pandemic hit, Fox began working remotely, curating exhibits in seven virtual galleries. With more time to paint, she has completed more than 30 works of art and has recently been invited to participate on ABC's Tamron Hall Show. The invitation led to an introduction to artist/collector Guy Stanley Philoche of New York City, who purchased one of her paintings live on the air. Fox continues to paint expressive, non-objective paintings in her Kutztown studio.
There will be an opening from 5 to 8 p.m., as well as a virtual opening on Facebook Live from 6 to 7 p.m., when awards will be announced.
The exhibit runs through March 21. Hours are noon to 2 p.m. Sundays or by appointment.
Reading Symphony Orchestra is 'Virtually Unstoppable'
Reading Symphony Orchestra will livestream its free concert "Mendelssohn Italian" at 7:30 p.m. Jan. 23 on its YouTube channel.
Part of the "RSO Virtually Unstoppable" series, the concert will be livestreamed from the stage of the Santander Performing Arts Center in Reading.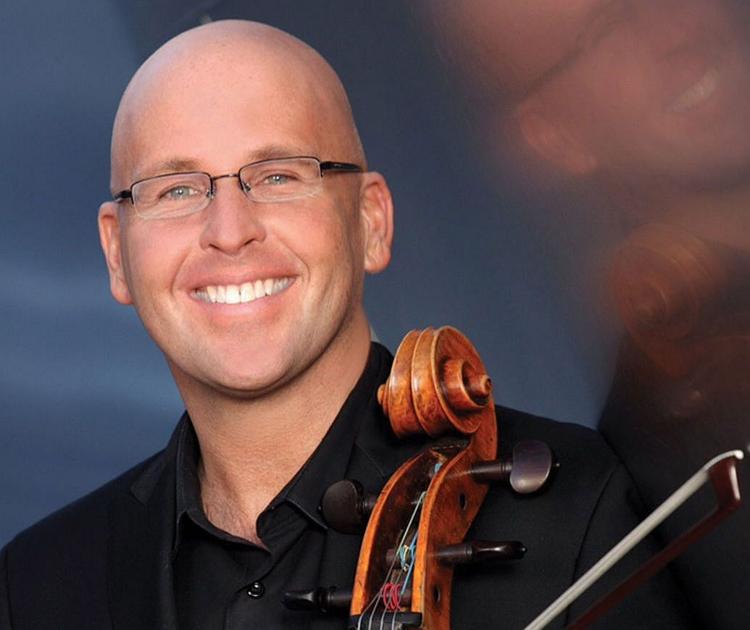 The concert will feature a 35-piece chamber orchestra, with Robert deMaine on cello.
In 2010, deMaine was a founding member of the highly acclaimed Ehnes String Quartet and completed several world tours and recordings with the ensemble. In 2012, he was invited to join the Los Angeles Philharmonic as principal cello. He collaborates often in a piano trio with violinist Hilary Hahn and pianist Natalie Zhu.
A first-prize winner in many national and international competitions, deMaine was the first cellist ever to win the grand prize at San Francisco's Irving M. Klein International Competition for Strings.
The program will include Rossini's Overture to "La Scala di Seta" The Silken Ladder; Shostakovich's Cello Concerto No. 1 in E-flat Major, Op. 107, and Mendelssohn's Symphony No. 4 in A Major, Op. 90.