The winning recipe of pet food manufacturers –
The pet food industry has never been as buoyant. Pet ownership has soared during the pandemic. The most recent Pet Food Manufacturers Association (PFMA) latest survey estimates that there are now 9 million pet dogs and 7.5 million pet cats in the UK. Demand for pet food, both dry and wet, has, therefore increased.
There is a window of opportunity for pet food manufacturers, but they need to have the right recipe of industry-specific technology within their organisations to bake it in. They need the right ingredients and the right procedures to scale while offering what consumers want. However, what consumers want is also changing. With increasing ownership amongst millennials, there is an acceleration in the humanisation of pet foods. Owners are holding pet food manufacturers to the same quality standards as their own food purchases. They are looking for personalised, quality products with a known provenance of ingredients.
Charles Noden, Co-Founder and Director, Anthesis who has researched the market extensively, notes what the latest trends are: "Things like traceability, labelling, compliance and quality are issues that face any food manufacturer, but now because of the humanisation of pet food, they're getting even more scrutiny. They are going to have to have systems that allow you to trace ingredients down the supply chain, be able to switch lines fairly quickly to drive new niche products and to create some smaller batch runs. They're all the things that the food industry has faced in the last 20 years, but now it's coming to the pet food industry."
To meet these evolving demands, pet food manufacturers need their own recipe for success. This blog identifies five ingredients that pet food manufacturers need to thrive.
Ingredients
Personalised customer experience:
Manufacturers need to engage effectively with customers regardless of whether they are distributors, retailers or consumers. Today, CRM platforms need to manage all sales contacts effectively with personalisation of products down to the smallest segment, the individual pet. This data must be captured in the CRM, which is then integrated into the operational systems of the manufacturer. An example is the ability to print a pet name on the final product shipped to a customer. The CRM must support new models of business, including drop shipping, D2C, and subscription-based services.
An example of segmentation is found at Acana pet foods. Acana enables customers to select an appropriate recipe of pet food for their dog or cat based on age, underlying conditions, allergies, and owner preference. Customers are growing to expect this level of personalisation. This model is suitable for both a direct to consumer eCommerce platform or a drop shipping model.
What you need: A flexible CRM solution.
Online presence
A manufacturer's website no longer exists solely to support its brand awareness and marketing efforts. Every manufacturer needs an eCommerce solution. It is also no longer just about meeting consumer needs. Distributors and retailers, i.e. business customers, expect the same level of eCommerce experience as they do as a consumer.
The online system also needs tight integration with operational systems. If a consumer or distributor places an order, this should transfer directly into the cloud-based ERP solution and ultimately into the fulfilment solution. The integration is two-way with data flowing back to the customer to inform them of order progress. The ability to keep the customer informed, engaged and happy is critical to delivering great customer service in an online business.
What you need: A modern eCommerce platform integrated with ERP.
Smarter production capability
Manufacturers need greater flexibility to manage the demands of the evolving customer mix. It means support for both large and small batch runs. They need to handle make-to-stock for distributors and retailers as well as make-to-order for individual consumers.
The pet food industry is faced with increasing compliance regulations and growing expectations of owners about the safety and quality of what they feed their pets with. Food manufacturing must follow best practices as advocated by the PFMA. It means full traceability of ingredients, to meet best practice and legislation requirements and to de-risk the impact of a recall.
It also includes the ability to track ingredients by batch back to the supplier and forward again to all products using it. Compliance requirements vary across the world, and companies need to consider international requirements or face competition.
Within the organisation, systems must be connected seamlessly from the customer-facing CRM and eCommerce systems to the operational solutions such as ERP, MRP and PLM. To scale these systems, they must have the ability to integrate with third-party solutions such as shipping and warehouse applications.
What you need: A flexible, scalable and extensible ERP solution tailored to the needs of the pet food industry.
A future proof technology stack
Manufacturers must move towards cloud-based solutions. The shop floor workforce will remain where it is, though, with safety in place, and a growing reliance on mobile devices and applications. The back-office staff can and will work anywhere in the future. Cloud-based solutions are mobile-enabled and available, anywhere and at any time with no need for IT support or downtime for updates. There is still a need for integration to manage the hybrid nature of manufacturing plants. Integration with MES systems and other possibly on-premises systems is still required.
What you need: A modern cloud-based platform capable of integration for all a manufacturer's needs.
Understand your data
Companies that can create a single version of the truth that they can then analyse, using the latest analytics solutions, will gain a competitive advantage. The overused phrase "Data is the new oil" still holds. Companies need to collect data about customers, manufacturing processes and products. Then they need the ability to analyse this data for insights to improve efficiency and explore new opportunities.
What you need: A purpose-built analytics solution and a single location for your data.
Procedure
Manufacturers already have many new systems in place, but at their heart is an ERP that has completed over a decade of service. To modernise, manufacturers need to find a modern ERP solution that is tailored to the pet food industry and its potential future trends. A solution is not enough; the choice of partner is critical.
Anthesis, Infor's largest UK partner, has deep knowledge of the Food & Beverage market. Their team has spent the last two years researching and developing an implementation accelerator for Infor M3, purpose-built for the pet food industry. This will enable pet food manufacturers to implement 80% of their required solution out of the box and the remaining percentage through configuration. Importantly, Anthesis can help not just with the implementation of the solution. Its highly skilled consultants can continue to support the manufacturing business, as future improvements are rolled out in the cloud software automatically. They can assist with optimising the processes and system, based on a wide knowledge of the industry.
Customers can select to either use Infor CRM, PLM, MES and eCommerce solutions on the platform, or with Infor Ion integrate to other solutions. It allows them, in the short term, to phase the project. They may already be using best in class solutions such as Magento or Salesforce.
Peter Williamson, Operations Director, Anthesis commented: "We've talked to pet food companies and learned what they do. We've configured a solution that does what they need, because we know their data needs, and we understand their processes, and so we've built something that works for them. It's a perfect fit for pet food."
---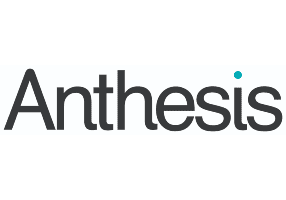 Anthesis is an Infor and IFS Channel and Services Partner – reselling IFS and Infor M3 (Movex) software – we provide vital world-class ERP expertise to organisations of all sizes and sectors across Europe. From design and implementation through to the support and maintenance the Anthesis team of industry experts deliver highly responsive, cost-effective and flexible ERP consulting solutions. Through alignment with a network of trusted and respected professionals with skillsets spanning the IFS and M3 product suite, Anthesis has quickly become the UK's recommended partner of choice for many companies.