The Best 7 Restaurants In Berkeley, California
[ad_1]

Berkeley, California is home to college sports, eco-conscious living, and a slew of noteworthy restaurants. At least, according to Andy Baraghani — a chef, former Bon Appetit editor, viral culinary content creator, and cookbook author. It's safe to say the dude knows a thing or two about good food. In fact, if you want to learn from the master himself and up your cooking skills, you can snag his new book, The Cook You Want to Be — on sale now.
Having grown up in Berkeley, Baraghani has explored the Bay Area town's culinary scene like no other. So we asked him to give us his top recommendations in the city (birthplace of the globally famous Chez Panisse. From freshly baked sweets to vegetarian pizza to natural farmers' market goods — read on for Baraghani's absolute favorite food spots to eat in Berkeley, California.
ALSO READ:

The Cheeseboard Collective Pizzeria
The Cheeseboard Collective Pizzaria is a place that has been in Berkeley for over 45 years. It's an institution and I've been going ever since I was a kid. What is so great about it is that it's collectively owned — very Berkeley in that sense.
Their pizzas all have a sourdough crust, no red sauce, and are always vegetarian. They only have one type of pizza per day and it changes daily. Everything is highly seasonal – we're in late spring, so it could be asparagus with gremolata and mushrooms. In the summer, it could be heirloom tomatoes and corn.
Monterey Market
There are many farmers' markets and natural food stores around Berkeley, but Monterey Market holds a very special place in my heart. A majority of their produce comes from local farms. They have almost a whole aisle of all kinds of mushrooms, from the obvious cremini to the less obvious black trumpet and lobster varieties. A big reason I love it is also all the samples: wedges of tangy citrus to bite into in the winter or pieces of fragrant peaches and juicy tomatoes in the summer, they don't hold back!
Masse's Pastries
A tiny pastry shop close to Cheeseboard Pizzeria, Masse's Pastries make traditional European pastries–eclairs, mille-feuille, and macaroons to name a few. It's their cakes though that are out of this world. Their ricotta guava cheesecake and the passionfruit white chocolate cake were the go-to desserts for very special occasions at my parent's home. Now when I'm back home I get an espresso (they don't do drip!) with a few of their smaller offerings and a glass of seltzer.
Grégoire Restaurant
I spent a lot of my teenage years going to Grégoire Restaurant to load up on potato puffs. The French takeout restaurant has been around for 20 years and it's the perfect place to grab a sandwich (like a flank steak with brie) or a salad. There is no indoor seating but they do have a few benches outside.
The Smokehouse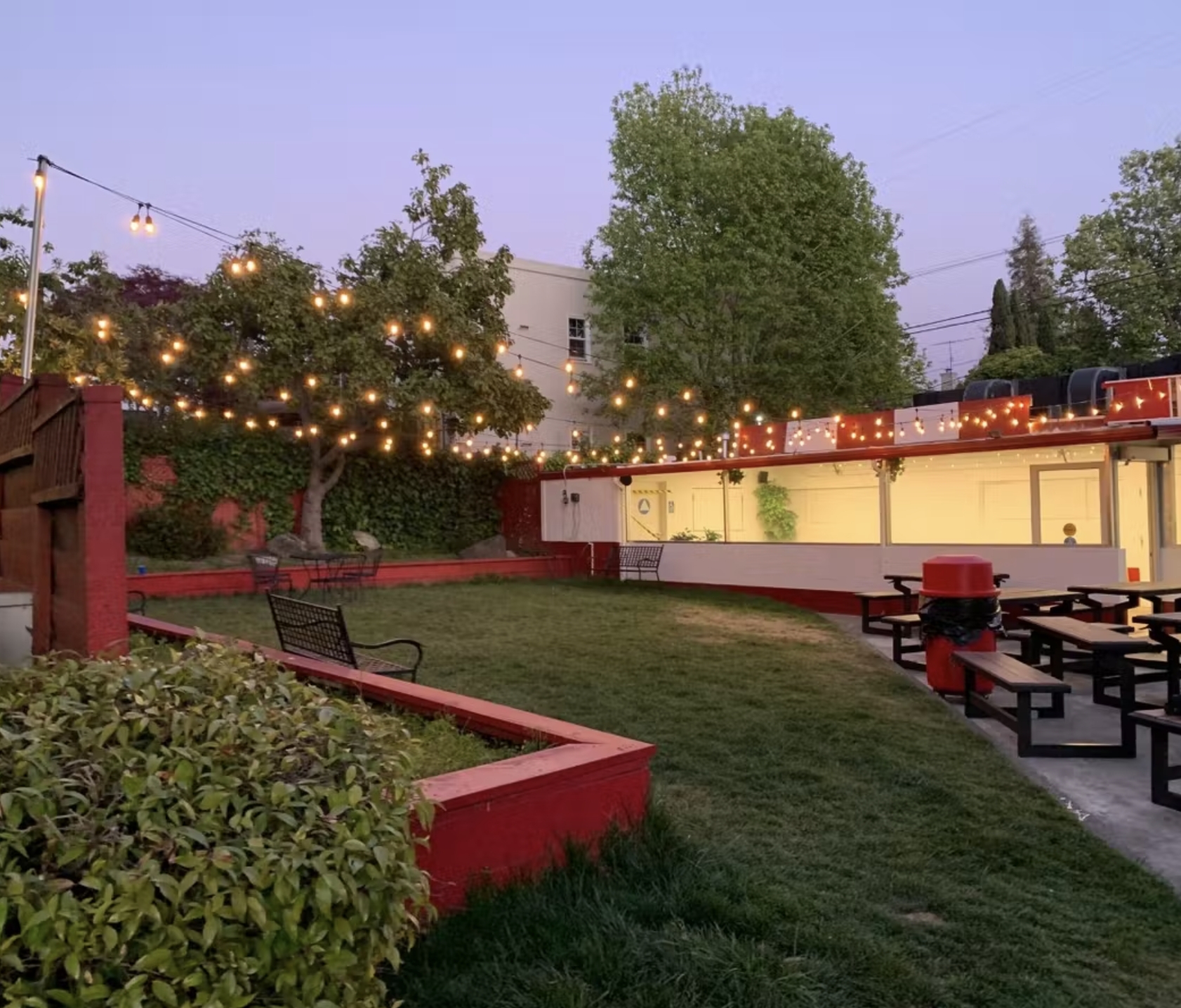 I never want a fussy burger. The Smokehouse is not trying to redo or make trendy burgers. Instead, they just do the classic really well: thin patties, cheese, shredded iceberg lettuce, tomato, chopped raw onions, and a squishy sesame bun. It is perfectly proportioned, it's grilled over a flat top so it's perfectly caramelized all over and the fries are thick. They put mustard on their burger, which lends a certain level of acidity, which makes you salivate and makes you want to keep eating it. It's so smart.
Top Dog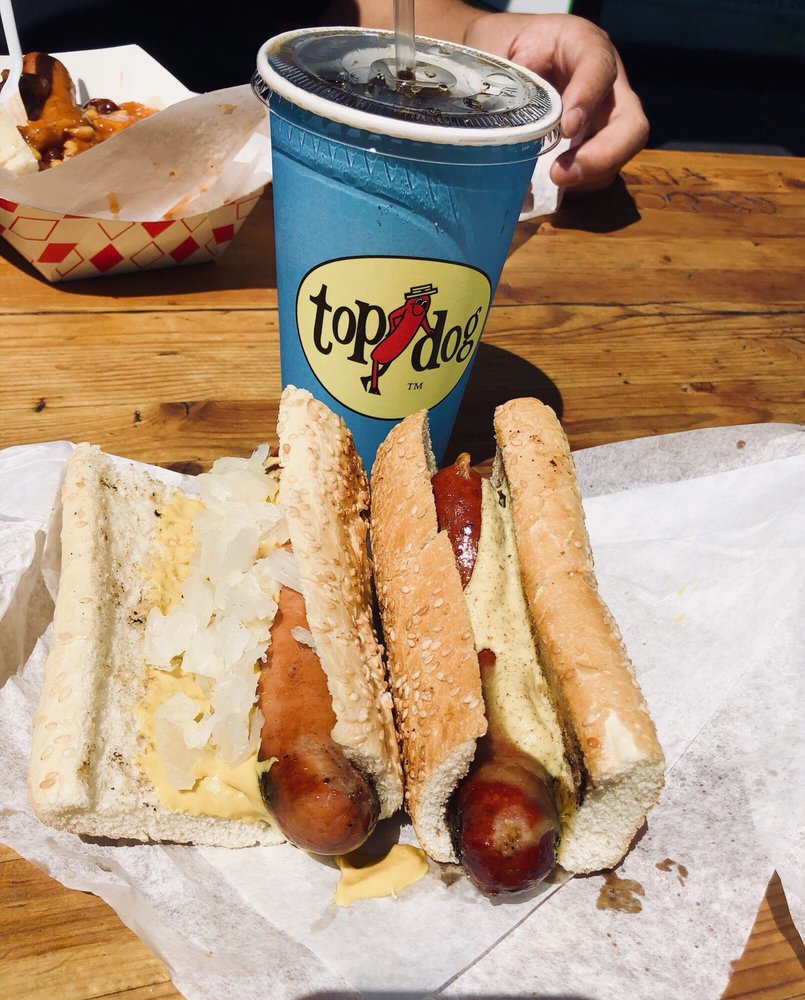 Top Dog is where a lot of students go and it's all I could afford as a teenager. You'd spend like $2 on a hot dog. They have sesame buns, and all these different hot dogs like linguica, all-beef, lemon pepper chicken, bratwurst, etc. The usual fixings are there (ketchup, spicy mustard, yellow mustard, relish, sauerkraut, and onions).
One thing to note, you need to know your order before you go up, even if there's a line forming. Otherwise, whoever's working will pounce on you and send you to the back of the line. You can totally tell who is a beginner and who's an expert when it comes to ordering because you need to know quickly!
Tacubaya
This whole list could have been dedicated to my favorite Mexican spots, but I had to go with Tacubaya on Fourth Street in Berkeley. A lot of the menu are beloved dishes that street food vendors sell in Mexico: taco al pastor, tortas, and sopa de tortilla. If you go on the weekend do not miss ordering the menudo, a chile-infused beef broth with tripe and hominy and all the fixings.


[ad_2]

Source link