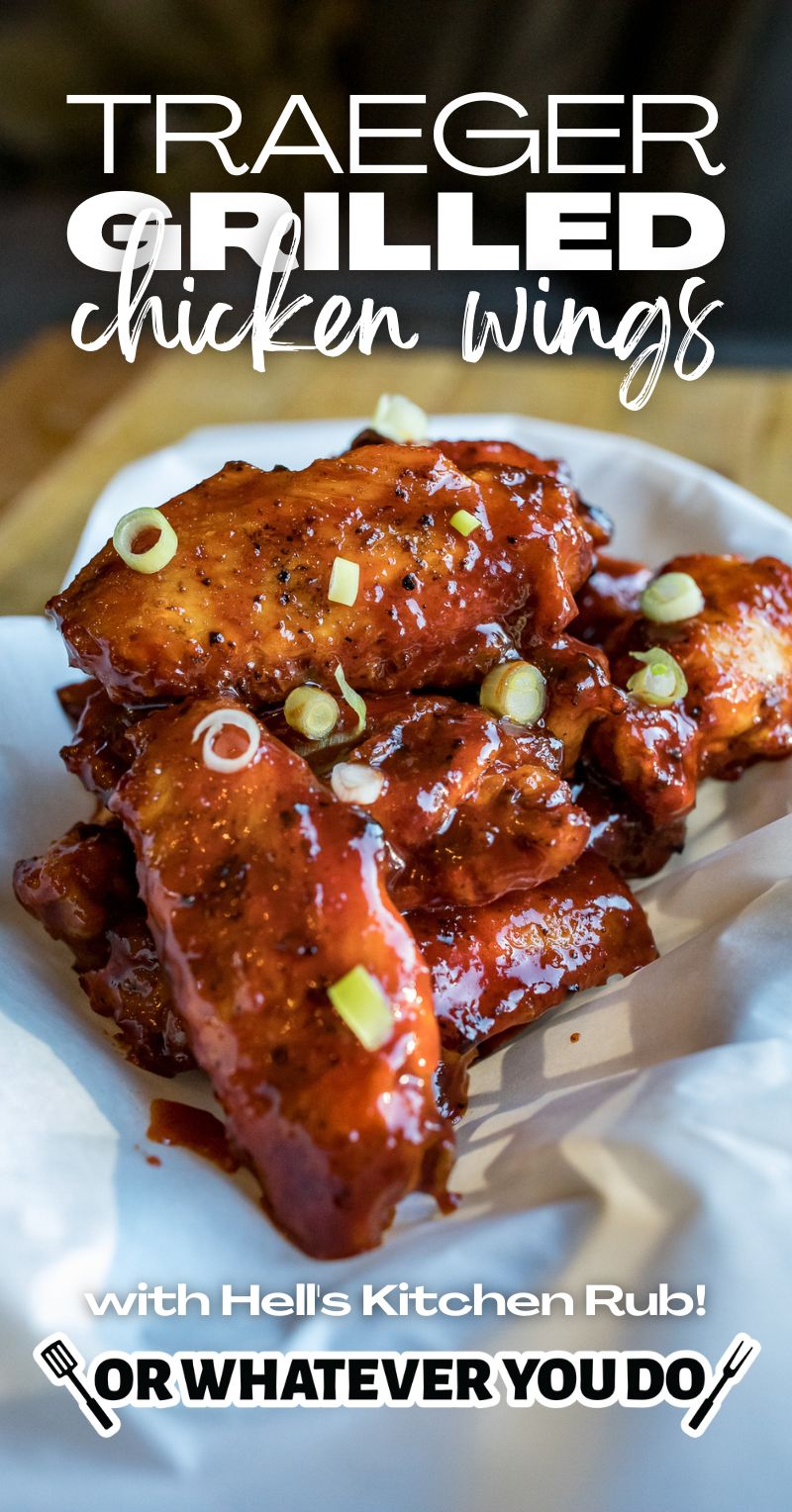 Hell's Kitchen Grilled Chicken Wings on the Traeger
[ad_1]

Fire up the Traeger or your favorite grill that's currently residing on your deck, and break out the chicken wings. These sweet and spicy grilled chicken wings are packed full of bold Korean flavor with a liberal dose of Hell's Kitchen Under The Sea rub by Spiceology!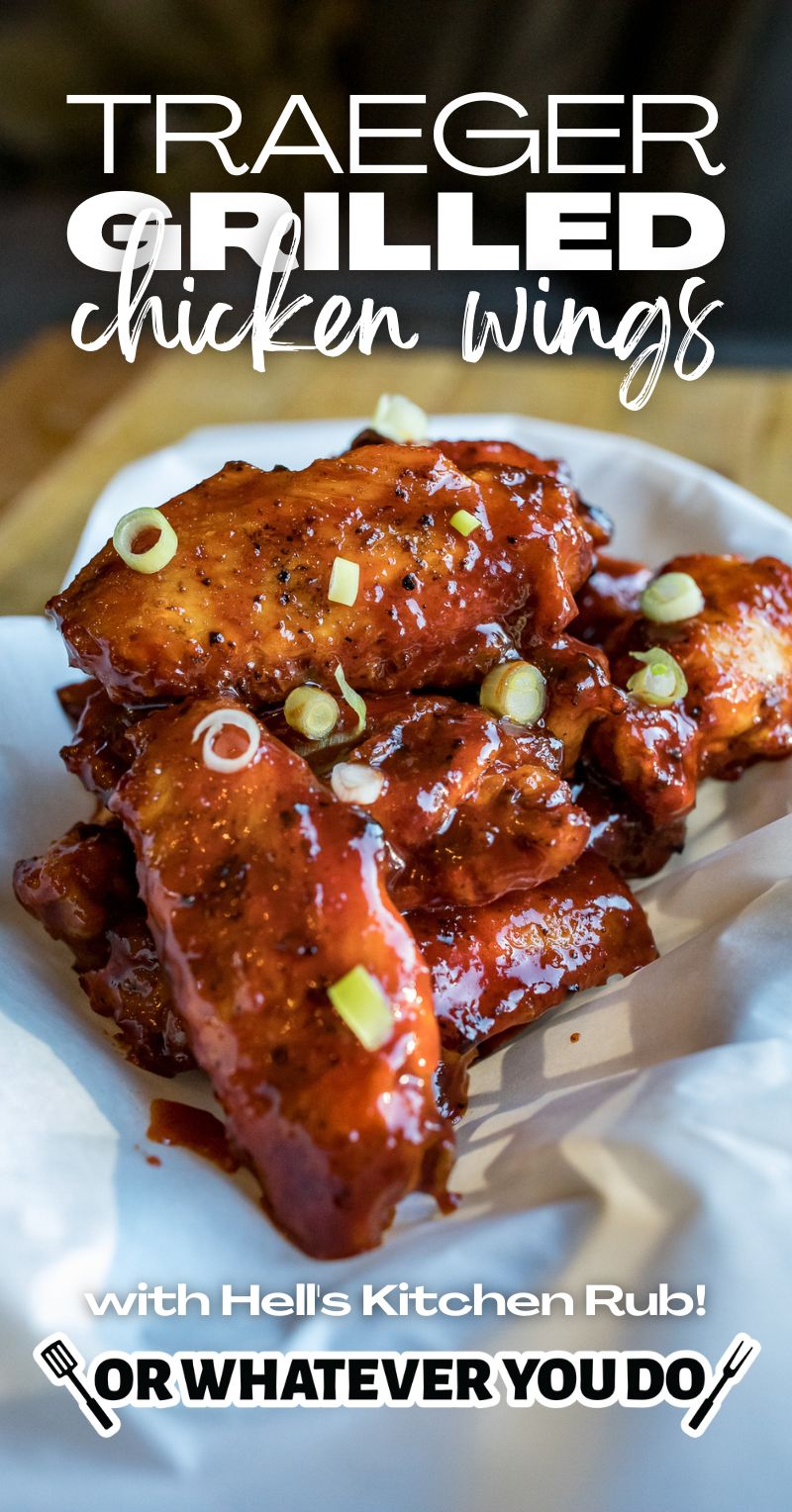 Traeger Spicy Grilled Chicken Wings
We are kind of obsessed with chicken wings here. Sweet ones, spicy ones, traditional buffalo wings, we even make our own Buffalo sauce, we love them so much. Sometimes I want wings with a kick that aren't your typical spicy wings though, and these were the perfect solution.
I've been a big fan of Spiceology since they were known as Spiceologist. They've grown quite a bit since then, and if you watched the latest iteration of Iron Chef, you probably noticed tons of Spiceology spices in Kitchen Stadium. There's a good reason for that. They are great spices.
One of their specialties is their many collaborations with various celebrity chefs and pitmasters, and we've got a ton of them we're tried over the years.
The Hell's Kitchen Under the Sea rub is a bold blend of maple and Korean chili flakes, and it is perfect on wings, pork, and seafood.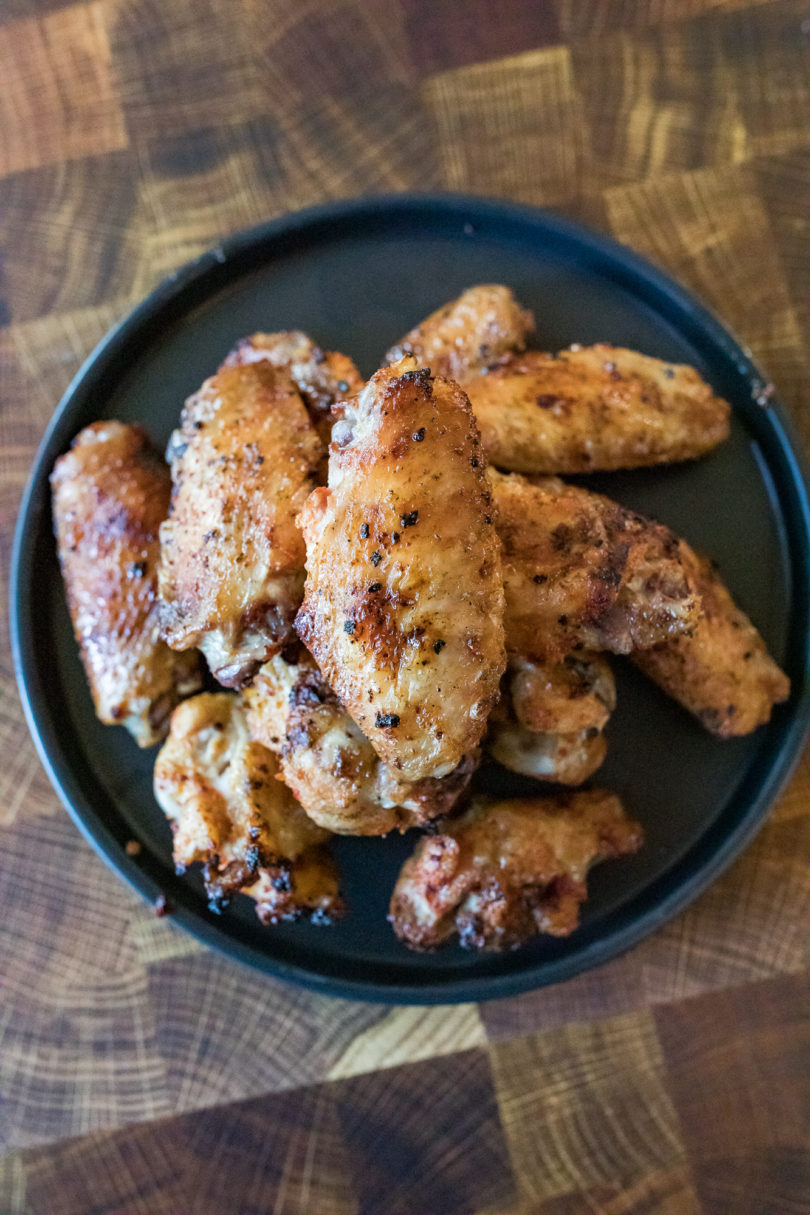 Traeger Grilled Chicken Wings shopping list
Wondering if you have to hit the store? Here's the list of items you'll need to make this recipe. For specific amounts, please refer to the printable recipe card at the bottom of the post.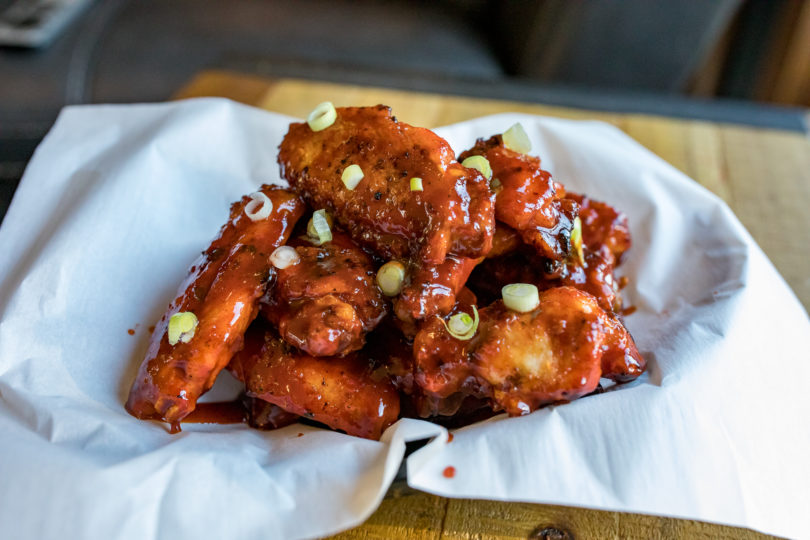 How to make Grilled Chicken Wings
This is just the overview so you can see what you're actually getting into here. When you are cooking, you'll want to use the full recipe at the bottom of the page.
Preheat
We're shooting for 375° for these wings.
Dry, oil, and season
Make sure your wings are totally dry. I actually like to leave them on an uncovered baking sheet in the fridge overnight and salt them a little. That's totally optional, but whatever you do just make sure the skin is dry dry dry. You'll avoid rubbery skin that way.
Brush the chicken wings with oil and coat with rub.
Grill
Place the wings in a single layer on the grill and shut the lid. Grill for 20-25 minutes, flip, and then grill another 20 minutes.
Sauce and eat
Toss the wings with your spicy Korean sauce and enjoy!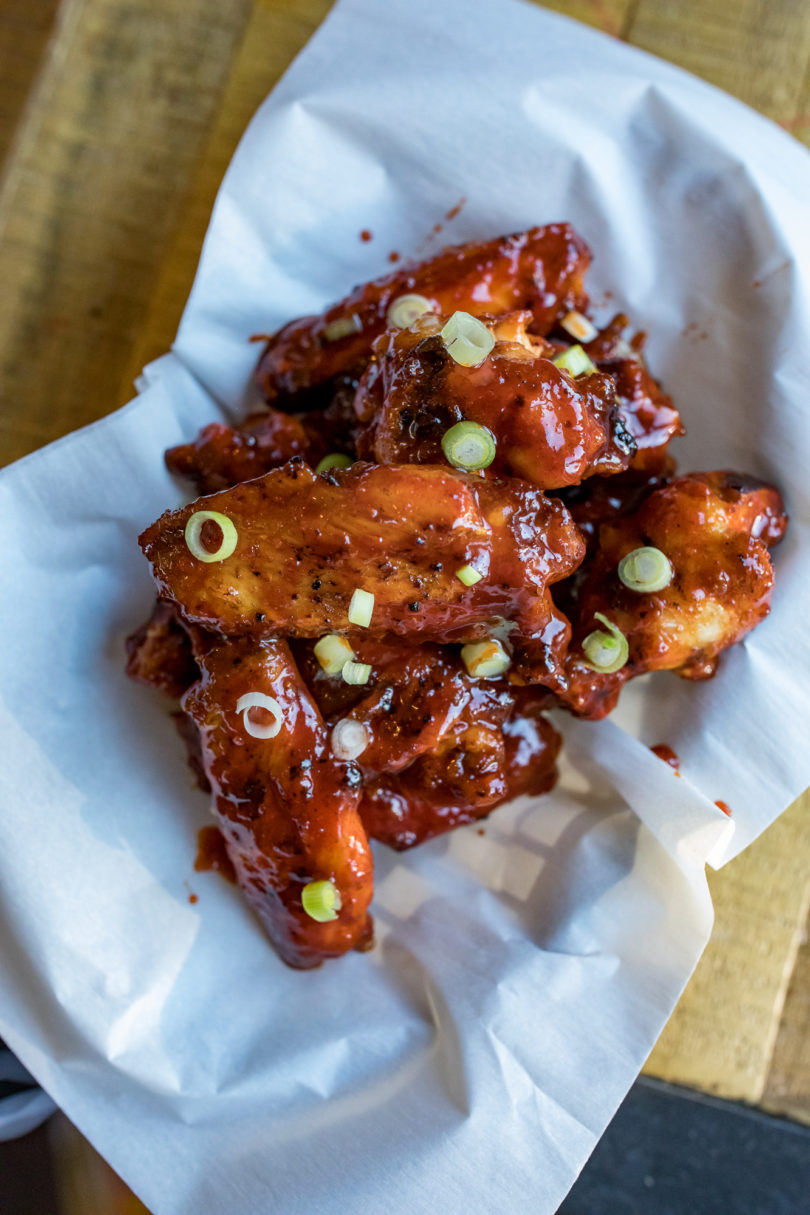 Grilled Chicken Wings FAQ
How do you store leftovers?
Store any leftovers in an airtight container in the fridge for 3-4 days, max.
What's the best way to reheat leftovers?
I love reheating my leftover chicken wings in my air fryer! You get crispy skins and there's nothing better than that.
Are there any substitutions for Under The Sea Rub?
Sure! You can use whatever your favorite bbq rub is. I love this Under the Sea Rub because it contains maple and Korean chilies, so there is a sweet and spicy thing going on here that's wonderful. A salt, pepper, garlic blend plus some Gochugaru (which is Korean Chili flakes) would be a good substitute.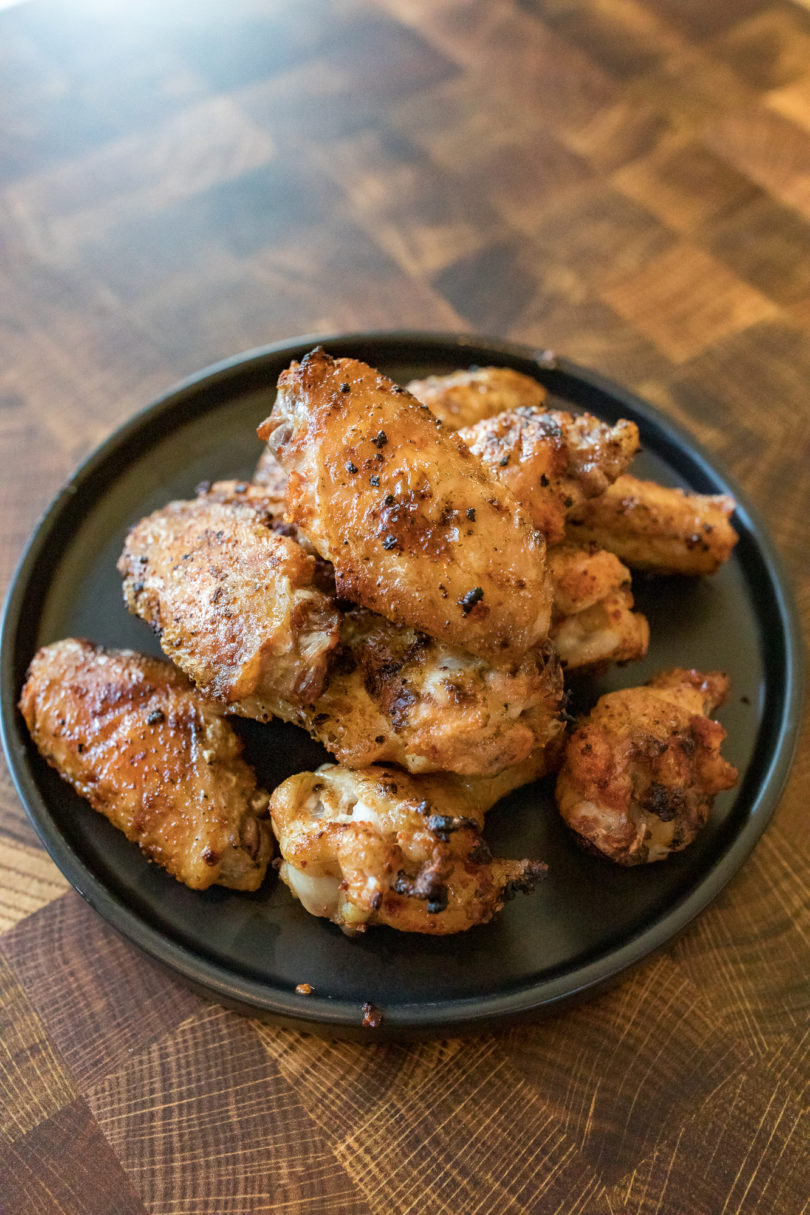 More chicken wing recipes to enjoy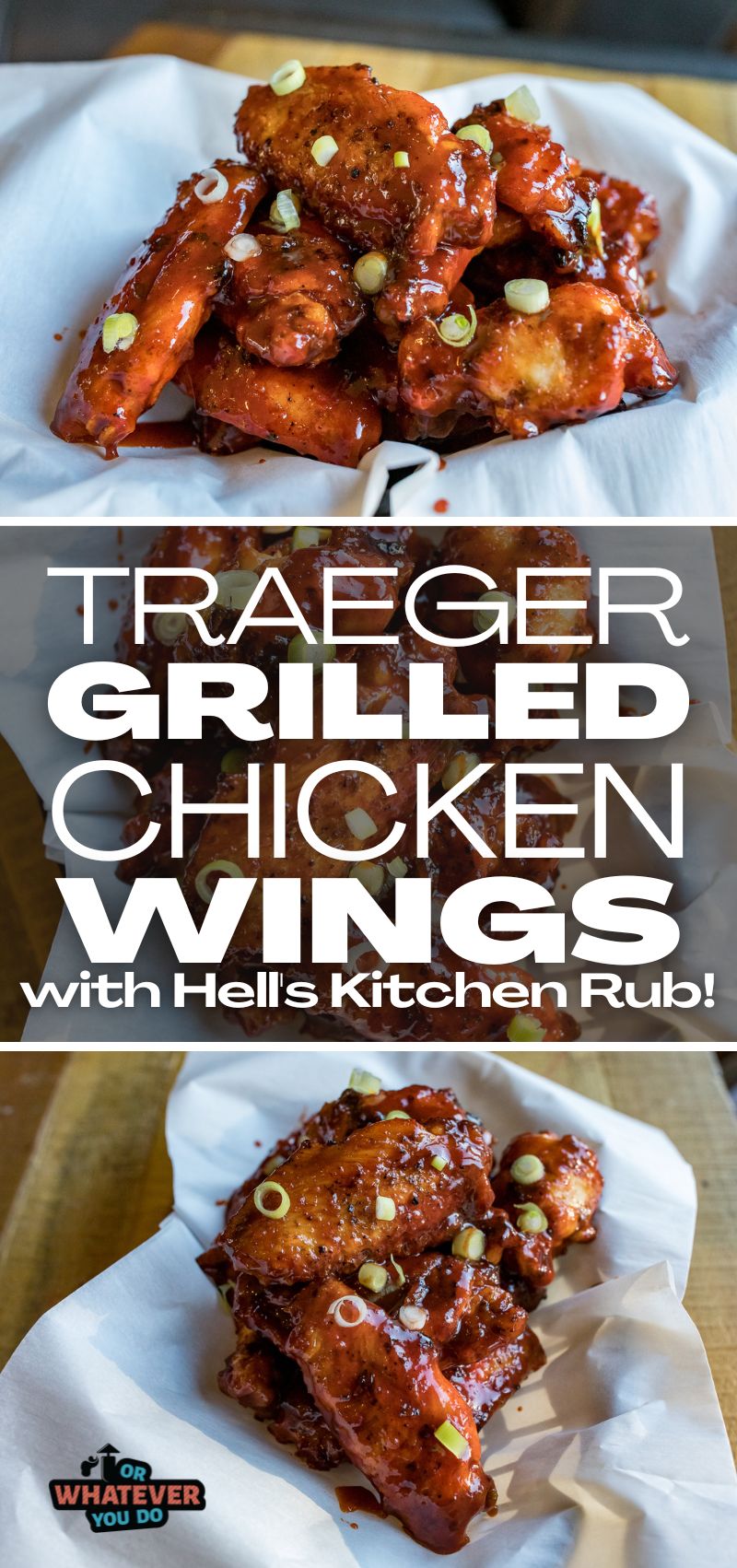 Prep Time
15 minutes
Cook Time
2 hours
Total Time
2 hours 15 minutes
Instructions
Preheat your pellet grill to 375°.
Mix together the rub ingredients. Make sure your wings are dry, toss with oil until they are evenly coated, and sprinkle the rub until they are well-coated.
Place wings in a single layer on the preheated grill and let them cook for about 45 minutes, turning over halfway through.
Remove from the grill and toss in the gochujang sauce.
Recommended Products
As an Amazon Associate and member of other affiliate programs, I earn from qualifying purchases.
Nutrition Information:
Yield:
6
Serving Size:
1
Amount Per Serving:
Calories: 536Total Fat: 41gSaturated Fat: 13gTrans Fat: 0gUnsaturated Fat: 25gCholesterol: 124mgSodium: 594mgCarbohydrates: 15gFiber: 1gSugar: 0gProtein: 26g
Nutrition data provided here is only an estimate.


[ad_2]

Source link